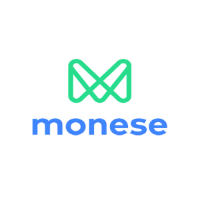 While many banks are perfecting their mobile apps, having recently entered the mobile app industry, Monese has been a mobile-based banking system from the beginning. Monese was created in 2015 by Norris Koppel, in direct response to the difficulties experienced by Koppel in the UK in trying to open a bank account. Since Koppel was a recent immigrant from Estonia and had no credit history in the UK, he was unable to open a bank account. In response, Koppel established Monese, the first exclusively app-based bank in the UK.
What is Monese?
Monese, a completely app-based bank, provides all customers with an inclusive, user-friendly experience. Monese allows nearly all European and UK residents the opportunity to open a bank account within minutes. With over 1 million customers and about 3 billion transactions a year, Monese has taken the mobile banking industry by storm. Opening an account is possible, even if an individual has no credit history, steady income, or localized address. While Monese is ideal for both immigrants who have recently moved to Europe and residents of Europe who plan on moving to different countries within Europe, all users across Europe can enjoy a great banking experience.
What can you do with Monese?
Monese allows all residents within the European Economic Area to open a bank account. Sign-up is very easy as residents need to simply go online, download the Monese app, and follow the instructions to set up an account. Once a customer takes a selfie video and takes a picture of their ID, their account information is generated in minutes. Various banking features offered by Monese include simple and efficient money transfers, several payment features, and help with budgeting needs.
Money Transfers
Perhaps the best feature of Monese is its simple and efficient money transfers. Residents of the UK can transfer funds within 2 to 4 hours, whereas international transfers only take 2 to 4 business days. Stunningly, international transfers can be made across 25 different countries and 15 currencies with no transaction fee. Because Monese uses the same interbank rate for all money transfers with no extra fees, users of Monese can safe as much as 88% on transactions, compared to many other banking services across Europe.
Payment Features
Monese provides its customers the option to make several different types of payments with their account. Utility bills, rent, and countless goods and services can be paid for by use of the Monese debit card. Payments can also be made directly to individuals or banks by a wire transfer, with all transfers between Monese accounts being free and unlimited. Finally, routine transfers to other bank accounts are also allowed.
Budgeting Needs
Monese directly helps its customers with budgeting by use of an Instabalance feature, letting a customer know exactly how much they spend by providing a view of the customer's current balance. Within this feature, different graphs are used to classify different categories of spending for a customer, letting them better track how they spend their money. Also, Monese does not let its customers spend more than the current balance in their account as many other banks do, preventing customers from racking up significant fees and penalties.
Is Monese Safe?
With such a simple sign-up process, many wonder if Monese is secure enough for a customer to consistently rely on for banking services. It is important to note that Monese is not protected by the Financial Services Compensation Scheme which covers up to 85 thousand pounds if a financial institution goes out of business. However, it is covered by the Financial Conduct Authority which stipulates that Monese must store 100% of customer funds separately from their own funds in order to protect them more effectively. Monese also adds some of its own creative safety features to ensure the security of all customer accounts. First, Monese only allows itself to be accessed by a single mobile device, eliminating the chance of a customer's account being hacked from another location. If a customer wishes to access their account through a new device, they must manually authorize this request through the original device in a detailed authentication process.
Second, there is a 5-digit application code required to access the app on a customer's phone, preventing a potential thief from accessing the account if they stole the mobile device. Finally, Monese monitors its accounts 24 hours a day, 7 days a week, using advanced technologies and processes to ensure the security of its application.
Monese Credit/Debit Card
While it is important to note that Monese does not offer a credit card service, it does provide a top-notch debit card. Accepted in more than 200 countries throughout the world and most top retailers, the Monese debit card is a great option for a customer's daily financial service needs. The debit card essentially functions as a prepaid card, allowing the customer to set up a budget and not overspend. Transactions of 30 pounds or less do not require a PIN number and the contactless feature of the card allows transactions to be made in seconds. Since the card only allows the specified amount of money corresponding to a specific transaction to be taken out of the account at a time, there are minimal security concerns about using the card. If fraud is ever suspected, the card can easily be locked through the Monese app, and a new card can simply be ordered.
Conclusion
Monese is one of the best mobile banking apps available for European residents. It combines a simple, inclusive approach to banking, allowing all residents of Europe to participate even if they don't have a credit history, steady income, or localized address. Despite having a very simple application process and straightforward, user-friendly application, Monese also implements some of the most advanced safety features on the market to ensure the security of all its customer accounts. With nearly 3 thousand new customers signing up every day, and over 1 million total customers, Monese is rapidly becoming one of the most influential banking services in the world.